A smart home is a residence integrated with computers and subsystems where these technologies are used to automate household functions, such as climate control, entertainment devices and appliances.
Smart homes vary depending on the homeowner's lifestyle. The technology installed is tailored to suit their needs and their way of living.
If you are considering starting a smart home, did you know that you can automate your interior blinds or exterior shades?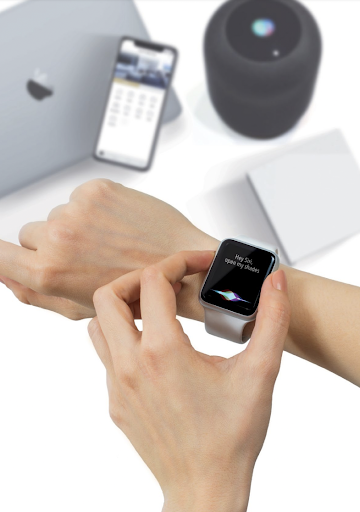 Take the effort out of manually opening and closing each window covering in your home, save time and move them with a remote control or your voice.
You can utilise your smart devices to remotely or automatically operate your shades in response to the time of day, the activities within your home, or even changes in the weather.
Discover our range of indoor and outdoor motorised shade solutions, along with smart home hubs, stylish controllers and sensors that enhance the way you live within your home.