Shutters are a classic and elegant window treatment option that can add style, privacy, and light control to any home or office. In this article, we'll take a closer look at the anatomy of a shutter, exploring the various parts that make up this popular window covering.
Anatomy of a Shutter
Shutters have several parts that work together to provide light control, privacy, and style to your windows. The different features include:
Blades: also known as louvres, are the horizontal slats that can be adjusted to control the light and airflow entering the room.
Control Rod: The control rod, sometimes called the tilt rod, is a vertical rod that connects the blades, allowing them to be adjusted up or down.
Stiles: The stiles are the vertical sides of the shutter panel that frame the blades and provide structural support.
Rails: The rails are the horizontal pieces that run across the top and bottom of the shutter panel and connect the stiles.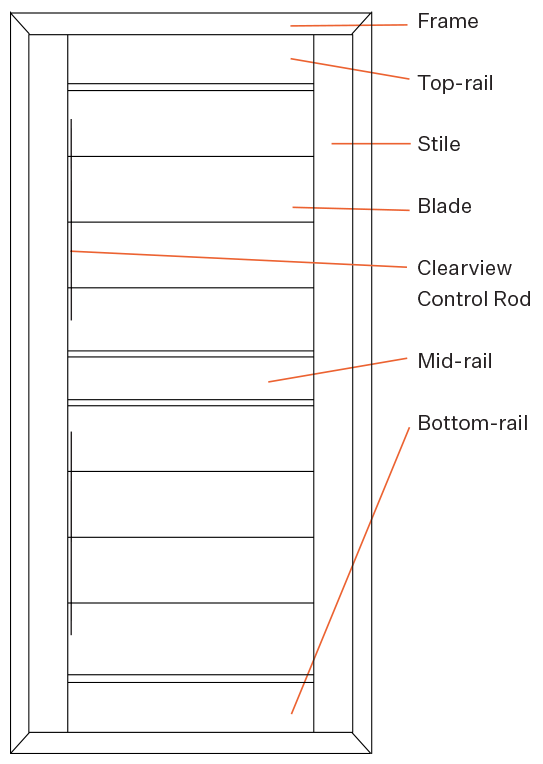 Understanding these parts and how they work together is crucial in selecting the right shutter for your customer's home.
At TWO Australia, we offer a wide range of interior and exterior shutters suitable for all homes and budgets. Visit our website to learn more about our shutter range.