There are several strategies to stay productive when working from home, starting with how to best set up your home office. We've put together a list of tips and ideas to help you work efficiently.
Your office space is more than the equipment in it; it's a combination of the decor, lighting and overall aesthetic.
Choose a workspace according to your needs.
When choosing a place for your home office, think about how you're going to use it. Will you make conference calls? Will clients come over?
Keep in mind that working out of two or three places in your house can be way less productive than working from one place.
Appropriate temperature control and fresh air are also essential to consider when you set up a home office. It's impossible to concentrate when working in a stuffy room, so make sure your working space is well-ventilated.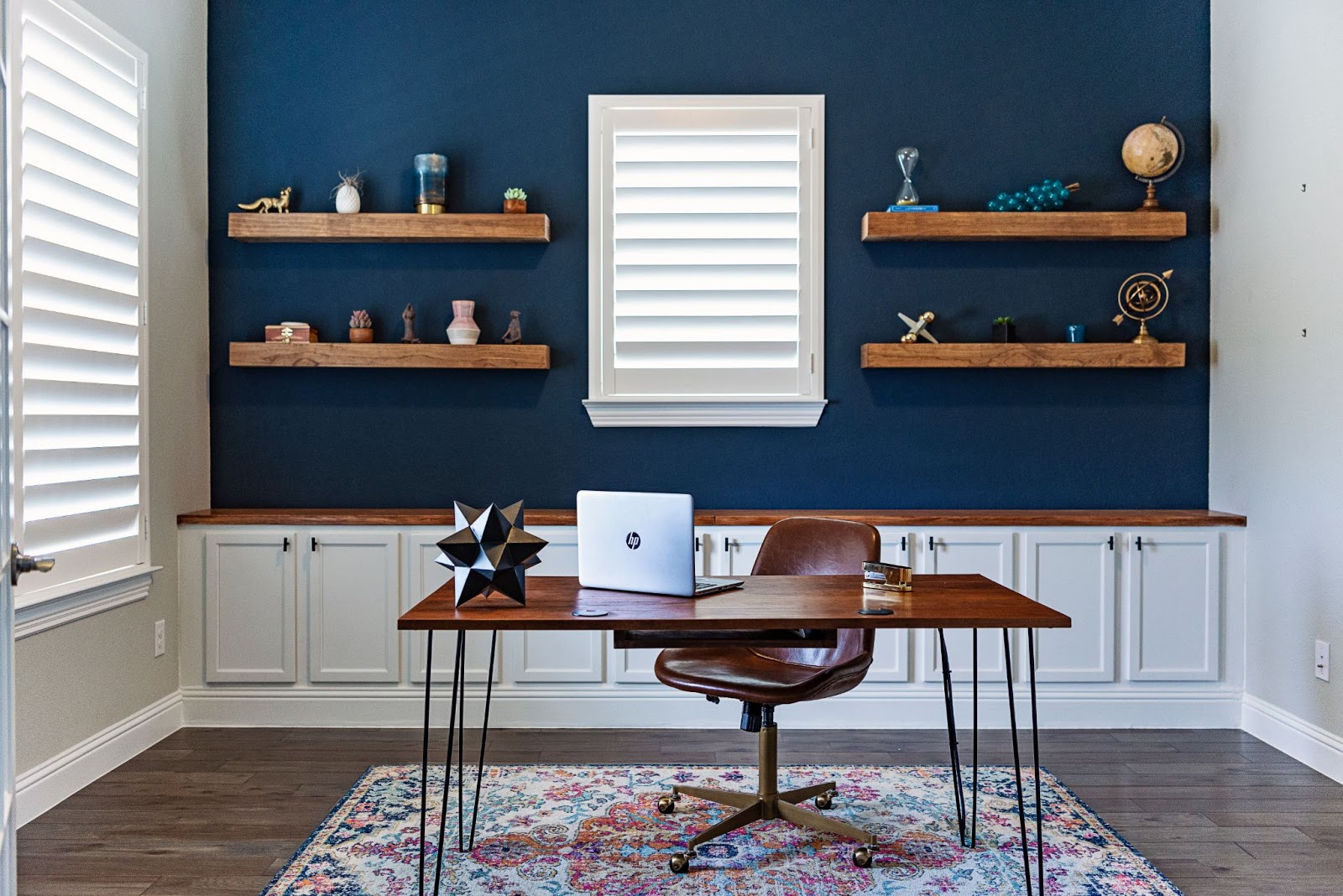 Get natural light
The first rule of building a comfortable office is to get plenty of natural light.
Why natural light? A recent study found that adults who get natural light sleep better (46 minutes more than those who don't get natural light). Another study found that 40% of workplaces with natural light experience 3%-40% improvements in productivity.
Plus, natural light just feels better! So, make sure to position your desk and chair in a well-lit room.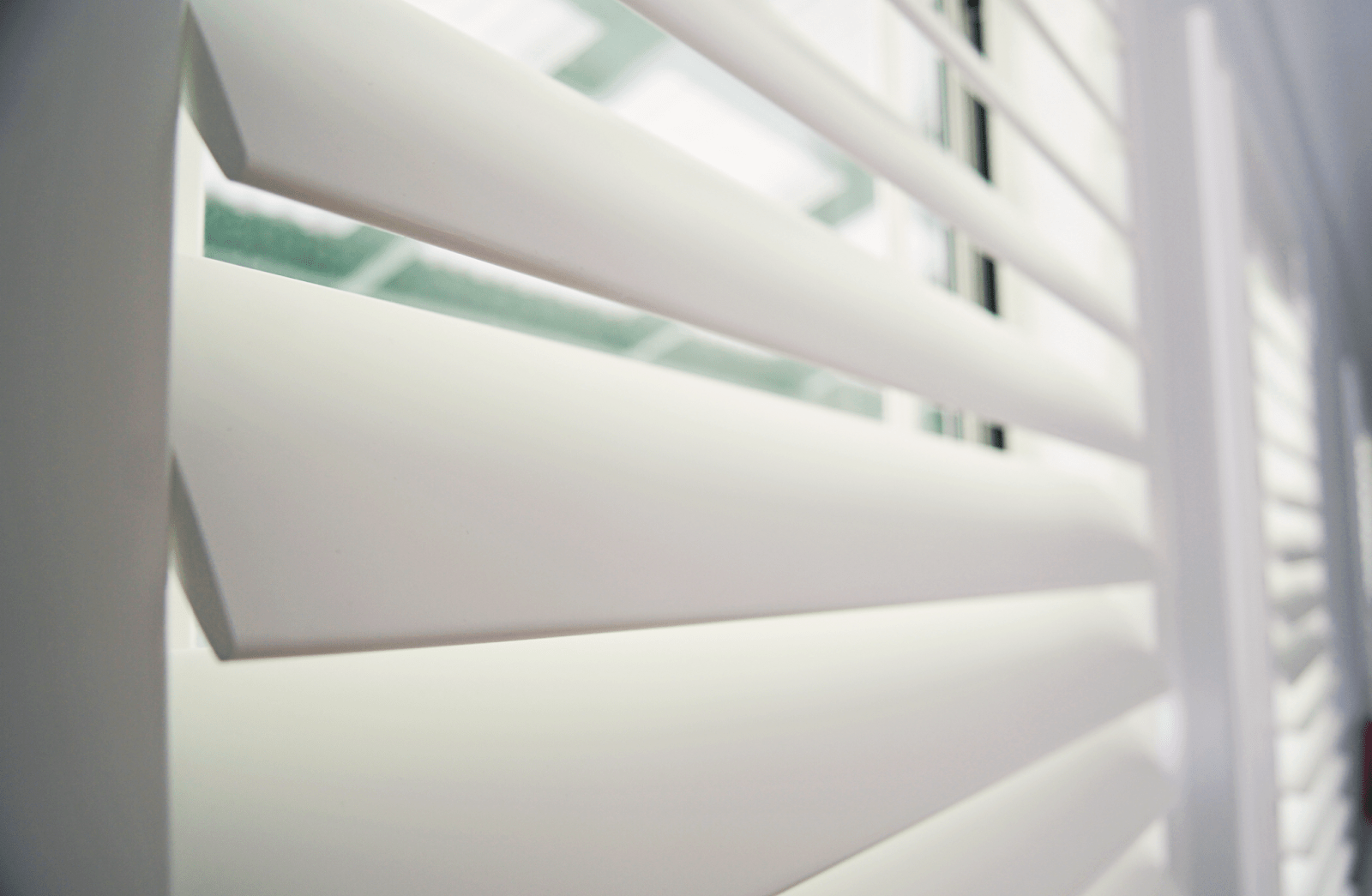 Dedicate a separate space for brainstorming
Your best ideas will often come away from the desk. Dedicating a space inside your office for brainstorming is an excellent way to get the creative juices flowing.
How you create this space is a personal preference. Some might prefer a relaxing couch, while others might want a simple standing desk and a whiteboard.
At the very least, try to have a place to keep ideas (such as a pinboard) and easy access to pens, notebooks, etc.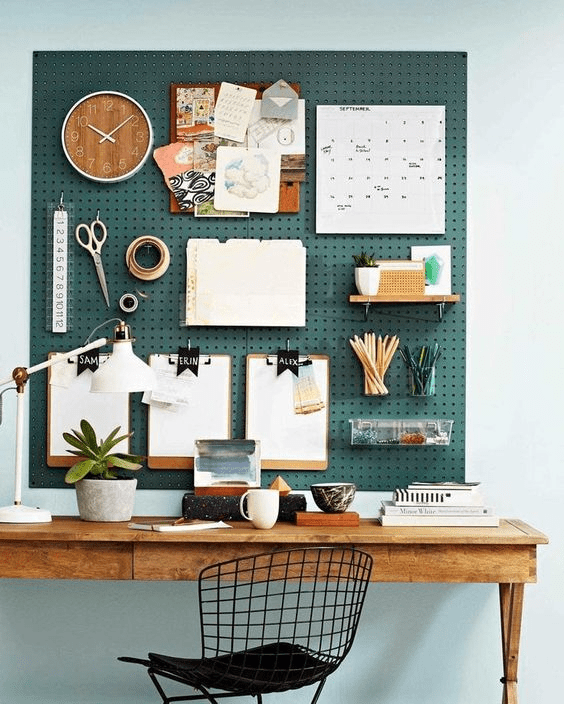 Add some personality and warmth with decor.
One of the best parts about a home office is that you can dictate its decor per your tastes. Good decor won't just make your office space feel more inviting; it will also improve productivity.
A warm, welcoming environment improves productivity. Another employee survey found 83% of respondents said artwork was "important" to their work environment.
When choosing colours, follow colour psychology and pick an energy inducing colour, such as shades of yellow, orange and red. Avoid dark, dull colours — they can make you feel less energetic.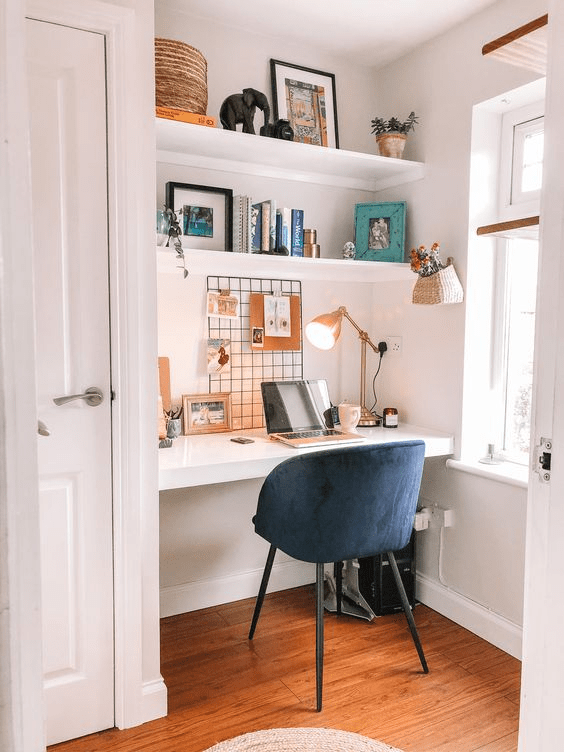 Add some greenery!
A few green plants will add a dash of colour to your office space and increase happiness and reduce stress. Even a few plants can increase productivity by as much as 15%.
Instead of choosing just any green plants, pick something that is easy to maintain and helps improve air quality. The spider plant, dracaena, ficus and Boston fern are mainly well known for their air filtering qualities.