Our fabrics are sourced from only the best fabric houses and offer a range of benefits from UV protection, flame retardancy, Green Guard, and PVC-free choices.
Our ranges have varying degrees of filtration from screen to complete blockout, giving you a choice to create privacy, a completely dark room, or a sheer covered window where you can still enjoy your view. Below is a description of our screen, light filter and blockout fabrics.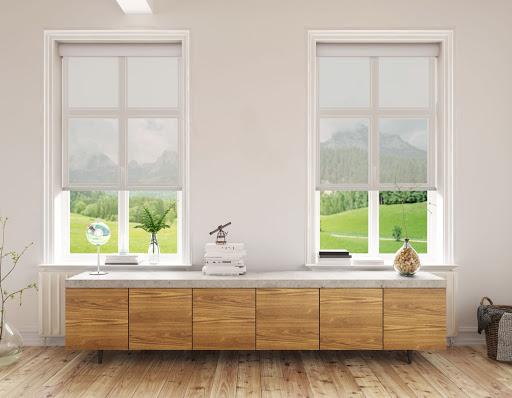 Screen Fabric
Screen fabrics are ideal for those who desire lots of natural light while maintaining a little bit of privacy.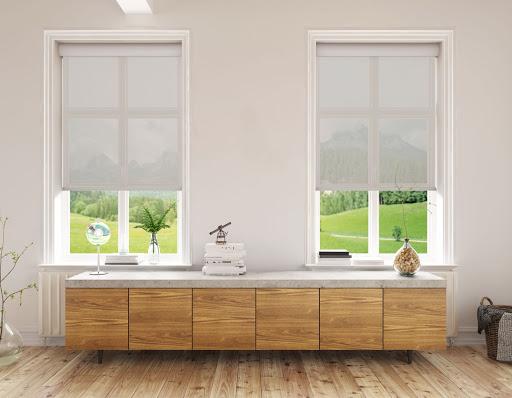 Light Filter Fabric
Light filtering fabrics block out a little more light than the screen fabrics. You are still able to see through the blinds, just not as much as you would with a lower openness percentage.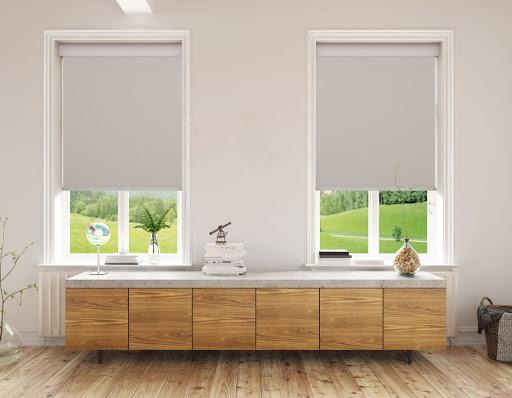 Blockout Fabric
Blockout blinds are perfect for those days when you want to sleep in a little longer or watch a movie without any interference from sunlight reflecting off of the TV screen.
The fabrics we offer come in a variety of colours and textures to match the design of your interior and exterior.
All range in openness percentage. If you prefer more light in the room then it's likely that you'll want to choose an option offering 1% or 5% openness.
The higher the percentage of openness the more light that will come through the blind.
Zipscreen and Shadesol Alfresco fabrics, our outdoor shade solutions, have an openness of 8-14% and Colourvue interior roller blind fabrics have an openness of 0- 5%.