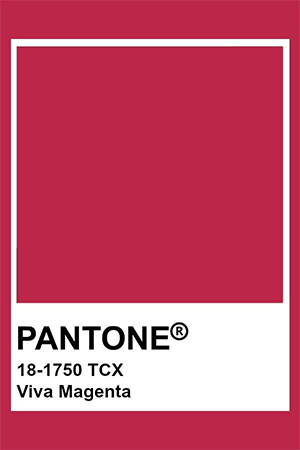 "Powerful and empowering, it is an animated red that encourages experimentation and self-expression without restraint, " says the team at Pantone. "Brave and fearless, Viva Magenta is a pulsating colour whose exuberance promotes optimism and joy."
Viva Magenta is a bright shade and may not be for everyone. We certainly don't see it becoming a popular custom shutter colour any time soon, but the red and pink hybrid colour variations can easily be incorporated into most interior styles.
Let's take a quick look at how you can incorporate this striking colour into your home.
Updating your bedding is one of the easiest ways to change the look of your bedroom. A rich, warm shade of red is ideal when introducing elements of Viva Magenta into your home. Try it in your guest room if it's not to your personal preference.
A splash of paint is the obvious way to instantly brighten up any room in your home, though it is a commitment. You don't have to overwhelm your room with the richness of Viva Magenta. Instead, add a feature wall.
Bring the warmth of Viva Magenta to your floors with a new rug. If you like to change your look seasonally, opt for a rug to change up the pattern or colour without changing the main decor.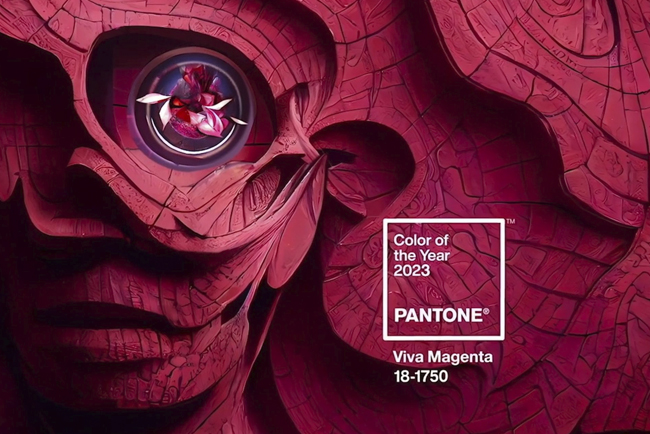 Hanging bold new artwork is a smart way to add colour to your walls without changing your entire decorating scheme.
Add a pop of colour using soft furnishings. Whether adding a few throw pillows to your couch or a plush throw over your bed, adding simple accessories can make a huge impact and is affordable.
Upcycle a piece of furniture with a fresh coat of paint. Outdated furniture is the perfect candidate for a 2023 Pantone Colour makeover.