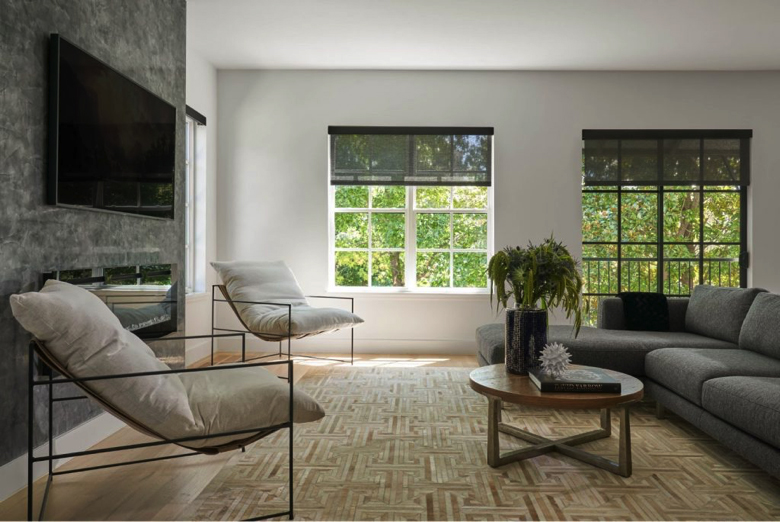 As interior design trends shift to a minimal and modern look, homeowners are looking for a window solution to complement their conservative, yet chic interior. Roller blinds are perfect for the modern home for quite a few reasons; they save energy, are convenient, require simple maintenance and create flexibility in design.
Save Energy
One of the easiest and most effective ways to save energy in your home is using roller blinds. Motorised roller blinds are a plus because they offer homeowners the option to quickly raise or lower their blinds to let in the desired amount of sunlight. Blinds block out the sun's UV rays that can be damaging and wear on your furniture, art, and timber surfaces over time. Not only are blinds energy efficient for your home, but even more so for you when it's motorised.
Convenience
Although manual blinds are awesome, motorised blinds with integration capabilities are brilliant. When connected to your phone, you can control the temperature of your home and the amount of sunlight that is let in while you're home or away. You can also set a scheduled time for the roller blinds to ascend or descend.
Simple Maintenance
Roller blinds are convenient in more than one way. Routine upkeep of any product you own is required for an elongated life. They don't sit stagnantly and collect dust as blinds or curtains would. You don't have to take them down and put them in the washing machine for a thorough cleaning either. The design of the blinds makes them easy to clean and they are less likely to need repairs as they are protected inside a cassette or fascia.
Flexible in Design
Roller blinds allow you to keep the distraction from the design of your home to a minimum. Unlike curtains or shutters, the homeowner can raise the blinds until they are completely out of sight. This accentuates a clean and uncluttered visual in the home. Roller blinds are the easiest way to create a simple, attractive appearance.