Tommy is an expert in our product range, gaining his experience as a fitter for Made2Fit during the past seven years. Last month Tommy hung up his Made2Fit boots to join the TWO Sales team as the QLD Account Manager.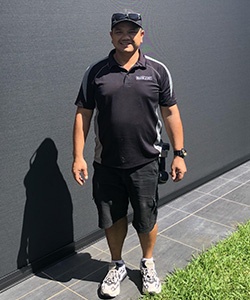 A little about Tommy
Born in Thailand.
He has worked for Made2Fit since the service started.
Three characteristics that describe Tommy: easy-going, reliable and funny.
Can you please tell us a bit about your experience as a fitter?
In my experience as a fitter, I've seen some fantastic homes! You meet all sorts of people, and all have their own story to tell. I have found there is no one way of fitting. You just need to fit like it is going into your own home.
What is your favourite part about working at TWO?
I've enjoyed seeing TWO grow, expand and prosper. To be part of that growth feels good.
What do you like to do outside of work?
I like fishing, prawning, and crabbing in my tinnie and spending time with my family in my spare time.