Tahlia Stutz is the newest member of the team, joining the Customer Service department.
Tahlia's primary role will be to process orders and phone calls, check technical drawings and manage all communications with the factories.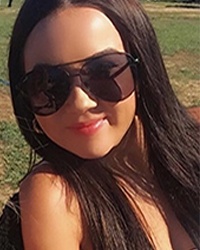 A little about Tahlia
Originally from Fraser Coast.
Owns a dog named Vinny.
Favourite food is Taco Bell.
What's a personal characteristic that describes you?
I'm a team player and very creative. I work great in a team and I am always happy to help out.
I've always loved designing things (graphic design and interior design, that's why I decided to study Interior Design as a hobby.
What do you like to do outside of work?
Outside of work, I enjoy watching Netflix, hanging out with family and friends and study.
Can you please tell me about your work experience before TWO?
Before TWO, I worked in a few different roles. The main roles were Fraser Coast Foodservice, Trumps and Followmont Transport. What I like the most about my career so far is the environment, everyone is friendly and works as a team.
What is your dream destination to travel to?
My dream destination to travel to is America. I love the food, culture and would love to experience Christmas in New York.