What better person to interview for this month's Employee Spotlight than Ross Henders, the star representing TWO in the Window Furnishing Australia magazine this month.
Ross joined TWO almost a year ago. He works on the saw in the QLD factory cutting all metal for outdoor shades and roller blinds.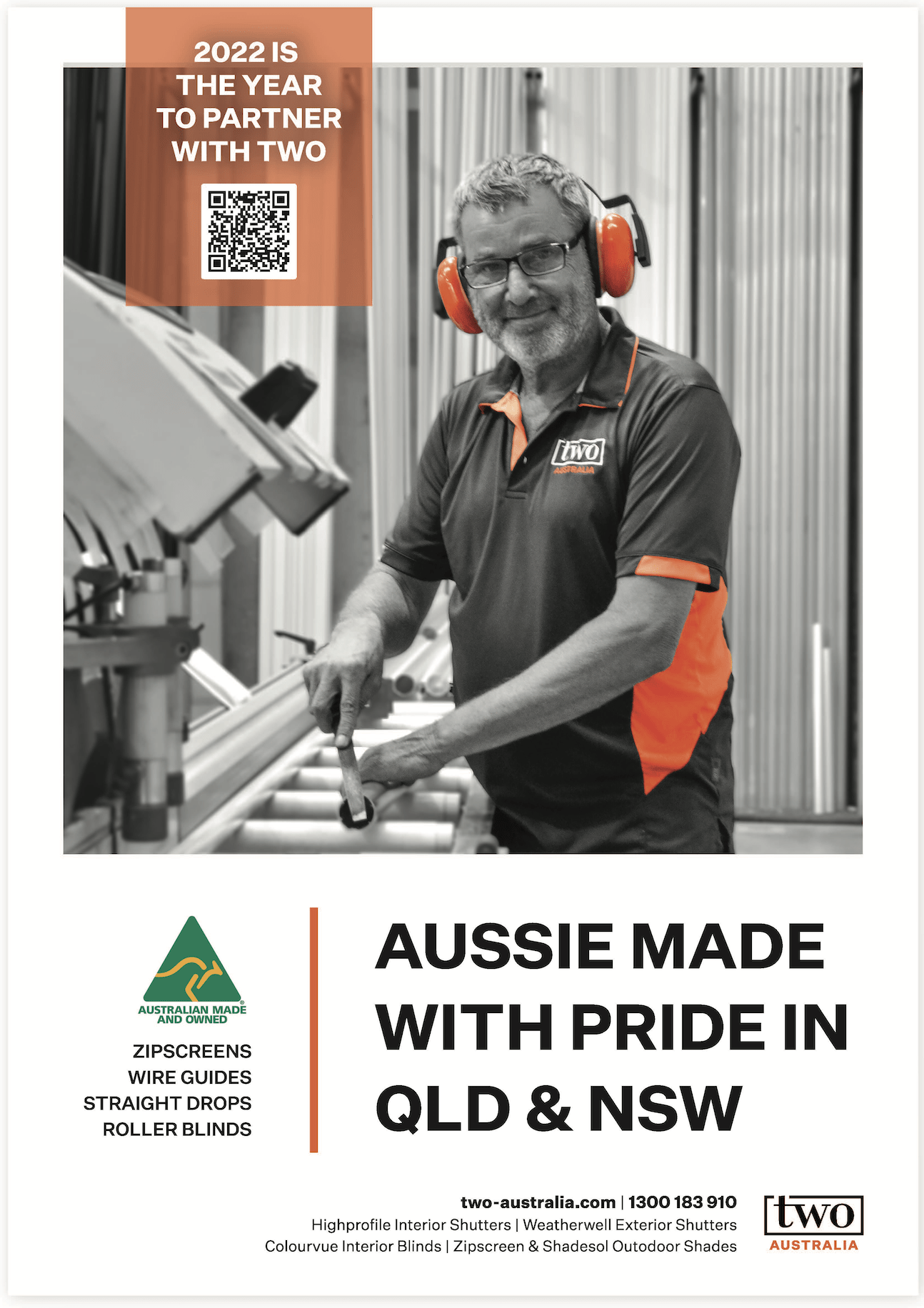 He grew up in Samford and has lived in Queensland all his life. His parents still live there in fact, in the same house he grew up in.

If he had to describe himself with one word it would be… easy-going 🙂

He likes to play golf with his brother and loves to have a few rounds of tennis with his two daughters. He is also a keen dart player.
So you're a family man! How old are your daughters?
They're 25 and 26. One is a financial planner and the other is a hairdresser. I'm a very proud Dad.
How did you find yourself working in this industry?
I was a glazier for about 30 years, and ran my own business for 5 of those. I needed a change and my trade experience led me to TWO. Now I am happy to work on the saw and head home for a coldie and a game of darts. By the way, there's a great place in Fortitude Valley called Oche if anyone likes to have a good social game of darts. Look it up!
And finally, what do you like about working at TWO?
My work colleagues on the floor. We know how to get the job done and have a laugh while doing it.