Marissa joined the TWO sales department as the National Sales Manager in May 2019. Her primary role is to manage TWO Australia's Account Managers including hiring and training sales staff, ensuring that the department meets targets and Dealers' expectations whilst developing a departmental strategic plan to ensure strong business relationships with new and existing channels.
She grew up in Sydney and although she has lived in lots of different areas, she always chose to be close to the ocean.
She loves making the most of every day, so she always gets up early!
She has a Boxer named Cali. She's a bundle of energy, very social and always a ton of fun!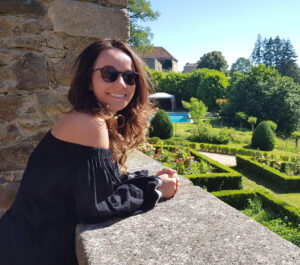 What do you like to do in your free time?
I caught the "travel bug" pretty early in life, so not being able to head overseas recently has meant more time for hiking, the beach, renovating, catching up with friends, cooking and enjoying a cup of tea and a good book in the sun.
What do you love about your job?
I love the industry and the people. With such humble beginnings, you get to work with amazing 'real' people who have built their business from the ground up with no clear pathway or degree that lays a roadmap for our industry.
Can you share any sales tips for our dealers?
Don't be afraid to follow up, follow up, follow up! Even if you don't win the job, you never know what useful insight you might gain from the conversation.
Can you share any insight into the industry's future?
We are on the verge of some really exciting times as our industry embraces all the benefits from software and IT development. Having been in the industry both wholesale and retail for over 18 years I can safely say this is the most inspiring period of growth and structural change our industry has had since I started with Just Blinds & Shutters in 2003.