Les has been working at TWO for 2.5 years, overseeing the transportation and warehousing of our products across all states while looking after our own warehouse in Queensland. This includes helping other state operators work through new delivery routes, new warehousing options or any associated difficulties that may arise.
He orchestrates the routes and often gets on the road himself to ensure stock is delivered on time.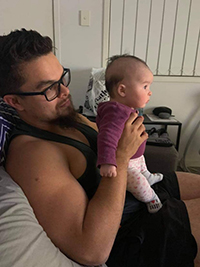 A little about Les
Born and raised in Redcliffe, Brisbane.
He is a very routine person, he has set processes and regiments in almost everything he does in life.
He recently became a dad to the beautiful 3-month-old baby girl, Octavia.
How do you like to spend your free time?
You will often find me at the gym or being a nerd playing video games, although these days they take second place to Octavia. I have competed in Powerlifting and Strongman for many years at national and world levels (prior to covid), taking several national and world records in both. I currently hold the greatest powerlifting total under 80kg in Aus history with a total of 805kg made up of a 300kg squat, 202.5kg bench and a 302.5kg deadlift performed at the ProRaw Powerlifting Invitational held at the 2019 Arnold Classic. Working on my 'dadbod' now though! Haha!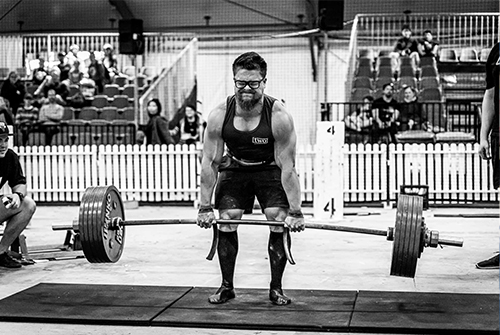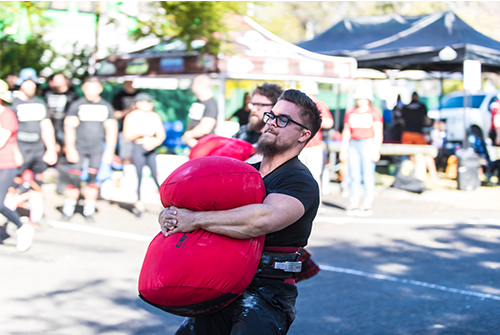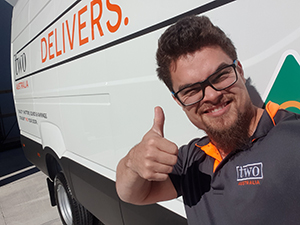 Tell us a bit about your day and duties?
I'm lucky in my role as I get a bit of diversity throughout the week. My office days involve routing out our QLD deliveries and ensuring all states are moving efficiently, resolving any hurdles they might be going through. I have container unloading days which are fantastic for getting physical and finally I have days on the road making deliveries which at times can lead to seeing some fantastic scenery around the country and it's always nice to get out and about.
How do I feel about the delivery process at TWO?
I love my job, sure it gets stressful at times, and we sometimes are run off our feet but it's always enjoyable. Days are never the same, always similar enough to know what you are doing but never does it get boring. We have recently brought on a new larger vehicle in QLD and a new vehicle in VIC which will ensure we are pumping out the deliveries!
What do you find exciting about working at TWO?
I love that the company is always open to growth suggestions, my superiors take suggestions from all divisions seriously which has led to several improvements and will lead to many more. It's fantastic to work for a company that actually listens. We are looking to expand our routes which will give more areas access to our goods completely through our own transportation service ensuring the goods are in safe hands the whole way. I'm hoping to keep this rolling into the future and continue to expand the freight network.