When the weather warms up, we'll look for any reason to be outdoors. If your home is short on space, turn your porch or patio into a spot for entertaining or just relaxing. With the right furniture and accessories, your patio can give your small home an extra dining space in the warmer months.
Here are some decoration tips:
Indoor/outdoor rugs
Indoor/outdoor rugs bring colour and pattern outside. Look for rugs with lots of summer colours, as they are the best focal point for your outdoor decorating plan. Outdoor seating and cushions are usually neutral, so you may have the freedom to be creative when choosing your rug, pillows and accessories.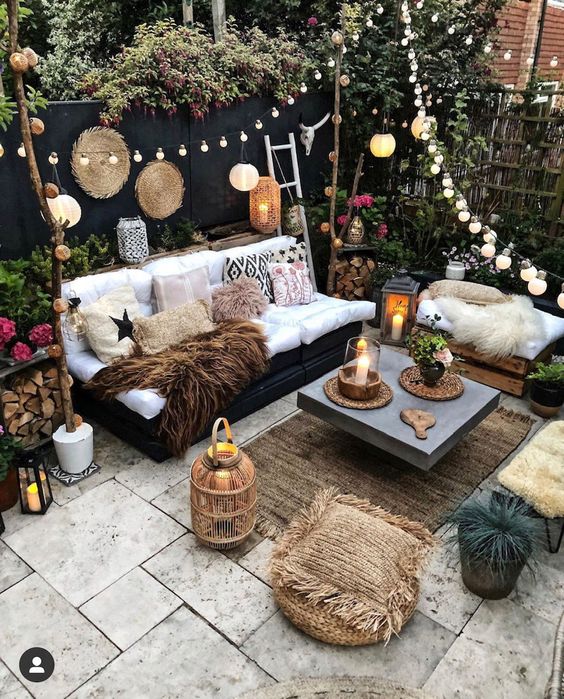 Outdoor lights for entertaining evenings
Think of string lights as ambience instead of task lighting so that you can add just the right amount to create a magical space. An extensive selection of outdoor string lights are available, including colourful and themed options, but classic white bulbs can fit into any style.
Shade your deck or patio
Outdoor areas don't have to be all about soaking in the sun. Control the heat and sunlight in your alfresco area with the click of a button – helping you to relax and entertain in comfort and manage your energy costs. You can even integrate your smart home system with our easy-to-use Automate™ Pulse Hub – allowing you to control your outdoor blinds from your phone or with simple voice commands.