Bring a touch of designer sophistication to your customer's living spaces with Colourvue roller blinds. When it comes to ordering roller blinds, there are a myriad of options available, but choosing the right fabric is key to achieving the perfect balance of style and functionality. We have a vast selection of high-quality fabrics, each with its unique benefits, so that you can find the perfect fit for your customer's home.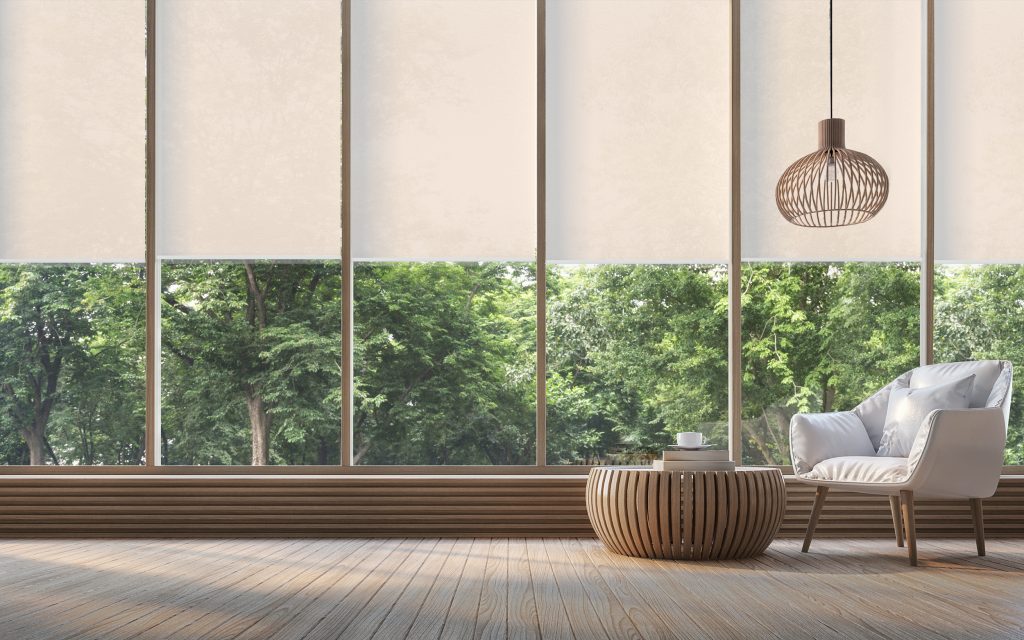 What to consider.
When selling roller blinds, consider the following:
Sun Protection: The primary reason homeowners look to roller blinds is for sun protection. Blinds may also assist with regulating the light by lowering glare or permitting more light into a dimly lit area.
Insulation: While there are other window treatments better for insualtion, certain fabric types will offer better insulation.
Privacy: A blind's amount of privacy can vary significantly, so it's vital to take the intended usage of the room into account.
View: If your customer has a lovely view, you might not want to cover it up, but you shouldn't completely abandon the shade and privacy option.
Openness Factor.
The weave's ratio of free space to strands is explained by the openness factor (OF), which is expressed as a percentage and corresponds to how tightly the yarns are woven. Smaller numbers represent a tighter weave and less light.
Different openness variables provide various advantages. Below are the 3 types of fabrics we offer based on their openness factor.
Blockout
Blockout blinds have a low openness factor that ranges from 0% to 1%. These blinds are excellent for blocking light and providing privacy. Blockout fabrics are ideal for rooms that require a lot of privacy, such as bedrooms.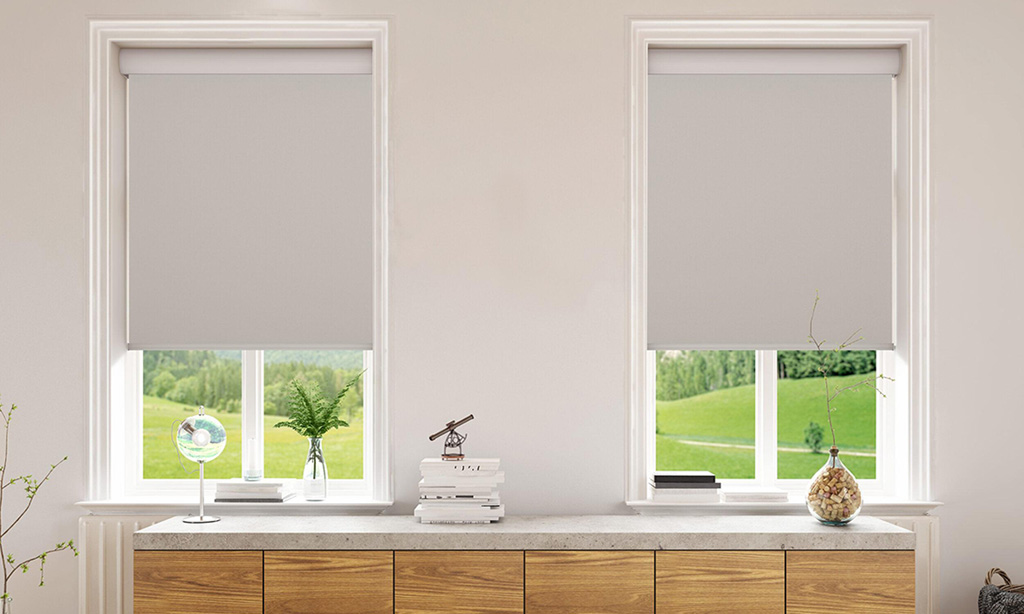 Light Filter
With the help of light-filtering blinds, you can access natural light while minimising the need for artificial lighting.
A light-filtering fabric, gives you more control over how light enters and brightens a space. Although you might see shadows or movement from the outside (looking in), light-filtering blinds offer privacy because, unlike screen textiles, there is no direct see-through.
Light Filter Blinds offer a balance between the benefits of low and high openness factors. They provide protection from the sun's UV rays without making the room too dark.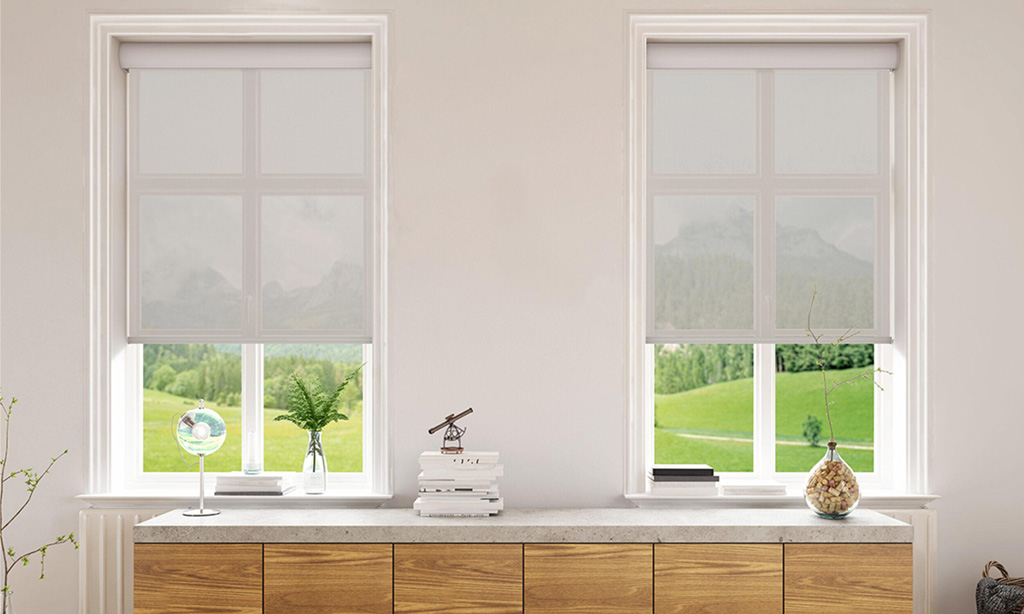 Screen Blinds
Sunscreen fabrics are the perfect choice to preserve the view from a window and allow plenty of natural light into a space.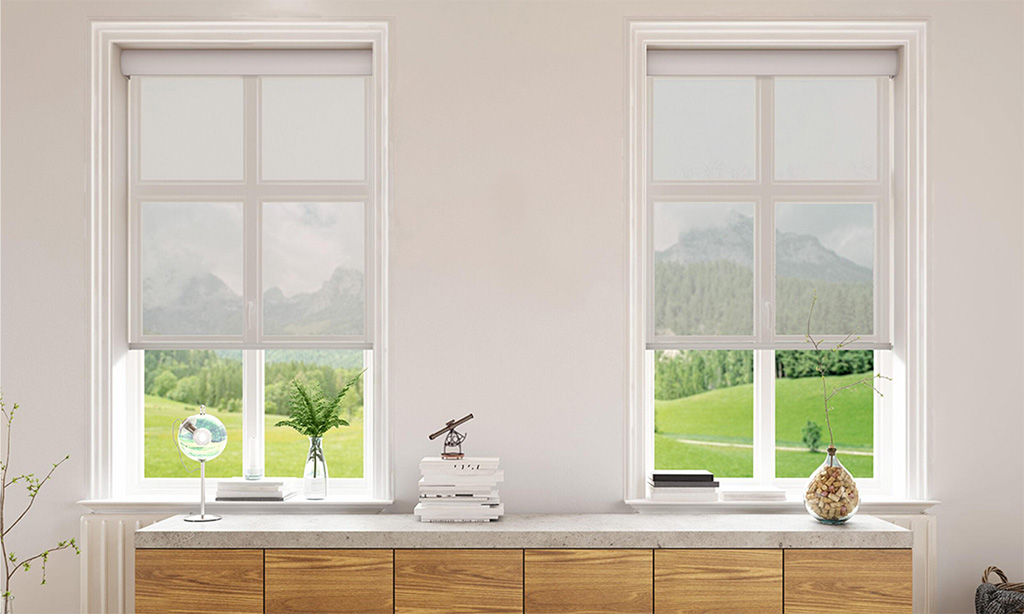 Weather Benefits.
Summer
Blockout Roller Blinds are some of the best blinds to keep heat out of your room because they prevent UV rays from entering entirely. They're an excellent option for keeping bedrooms cool and dark or for larger spaces and windows like theatre rooms because they are relatively lightweight and highly versatile.
Winter
During winter, window treatments like blinds keep your house warm. According to the survey, roller blinds are among the top three window treatments for retaining heat in the cold. Roller blinds help homes retain roughly 23% more heat than a window that is not covered.
Why not have both?
The great news is that if you're struggling to choose the perfect fabric for your opening, you don't have to limit yourself to just one option.
Some customers decide to install a Dual Blind to take advantage of the dual functionality of two materials for the same window. Utilise a high openness fabric anytime you want to take in the stunning scenery. Then, switch to the other shade when you want more privacy and shade.
Dual Blinds bring you the best of both worlds; select a Screen or Light Filter Blind to let the light in during the day, and a Blockout blind is ideal for the night.