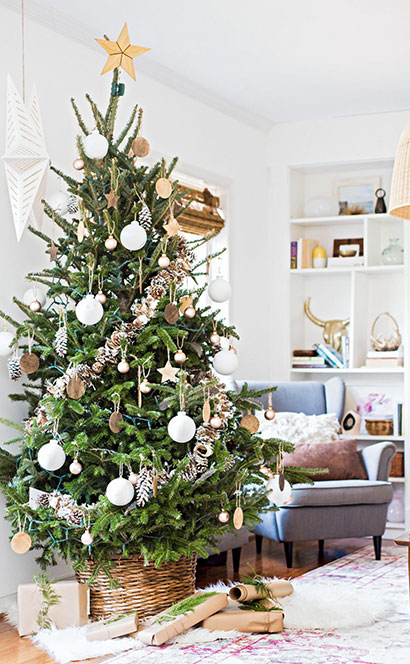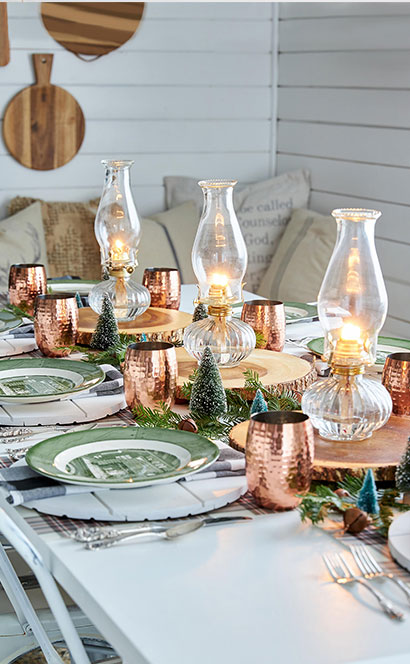 We say it every year, but we can't quite believe that we're starting to think about Christmas already. However, after the 2020s festive season turned out to be a bit of a washout, we're only too happy to look ahead, towards what will hopefully be a more 'normal' December, with more family members gathered around the tree and fewer seasonal Zoom parties.
The big design trends we can expect to see for Christmas 2021, include asymmetrical trees, colours and textures.
So, if you're feeling quietly festive, or just want to make sure you're ahead of the game, scroll down and take a peek into what Christmas will look like this year.
Silver will reign supreme, with gold adding warmth.
The LED twig Christmas tree will continue to be a trend this year, but it's actually becoming a popular accessory for all year round.
Expect to see more asymmetrical, sparse trees in homes.
Sustainability will continue to be an important focus this year.
Textured layers of white to imitate snow.
Capiz shells will filter through into Christmas decoration, their pearly white appearance replicates the white snow of Christmas with a warmer, softer feel.
DIY decorations.
Now that you got some inspiration you can start getting ready for the festive season, after starting the year in lockdown, let's end it with some well-needed joy!