Matt has been with TWO since the Heatherbrae factory opened almost two years ago.
Tell us something interesting about yourself?
I am 31 years old, born in Newcastle, and currently live in Maitland. I have a red nose pitbull X; she's seven years old and her name is Lektah.
What do you do at TWO?
As the NSW Factory Floor Supervisor, I oversee the production team and help out where needed. This is one of my most proudest accomplishments.
What do you enjoy most about your job/working at TWO?
I enjoy the excellent working environment and have a great team to work with.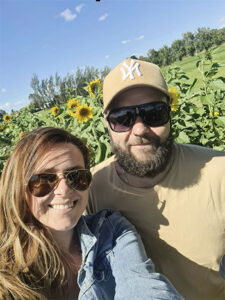 How has the company changed since you started working with TWO, and what are you most excited about for the future?
The factory has grown massively since I started, having only 3 people to now 11 in total. I am excited to see what else TWO has to offer in the future.
What motivates you to work hard?
I love a good challenge in the workplace and having goals to reach.
What do you like to do in your spare time?
I enjoy spending time with my family and taking the step kids to the park and on adventures in my spare time.
Have you travelled?
I have been to Fiji and Thailand but would love to go to America and Mexico someday.